Up Over the Cairn O'Mount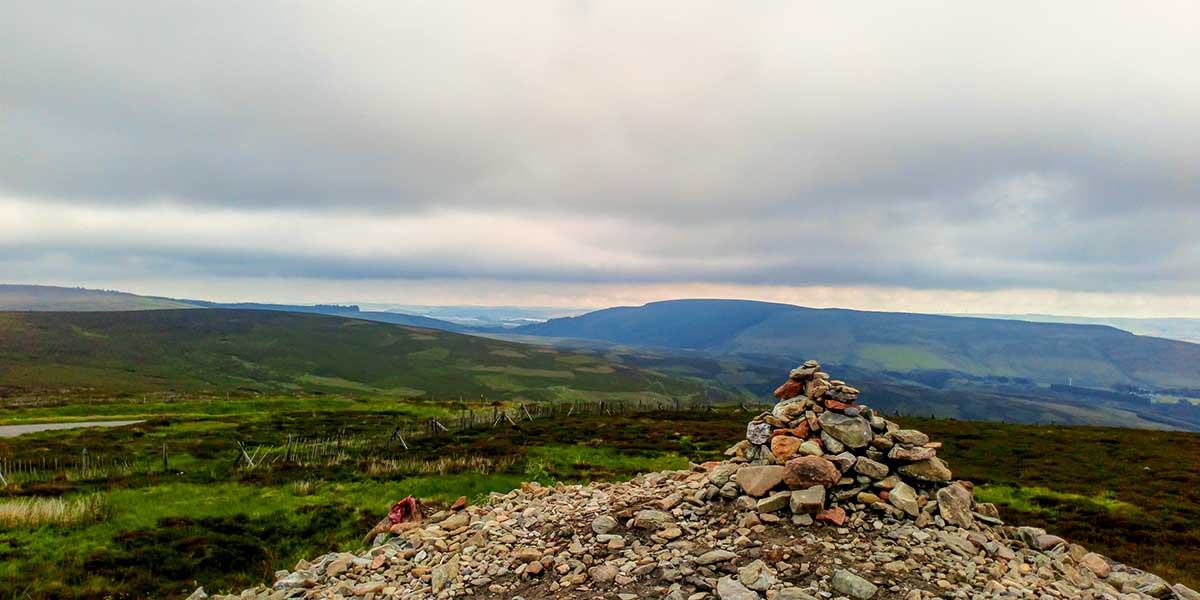 A group of five of us set off from the site of what used to be the Old Mill Inn for last weeks FFD run. 
We fortified ourselves at the Waterfront Cafe in Stonehaven which I would recommend.  I would love to say we enjoyed the sea views but although warm it was pea soup.  
 We then took the back road by the Garden Centre, crossing over the fjord at Tewel up to the Auchenblae Road.  A couple left us, one heading up a steep hill to ride a bit of gravel and one for a leisurely ride home.  By this time we had thankfully shaken off the mist and left it behind at the coast.
 The rest of us crossed over the level crossing at Carmont, headed through Drumochty Glen and conquered the Cairn O'Mount.  The views at the top were stunning and worth the slog up the hill.
 After a picnic lunch at the stop we headed down to the Ride Cafe in Banchory for much needed refreshments before heading home.
 A great day out with good company.